Tuesday 24th October 2023
Uganda Premier League
SC Villa Vs BUL FC
Mutesa II Stadium
Kickoff: 4pm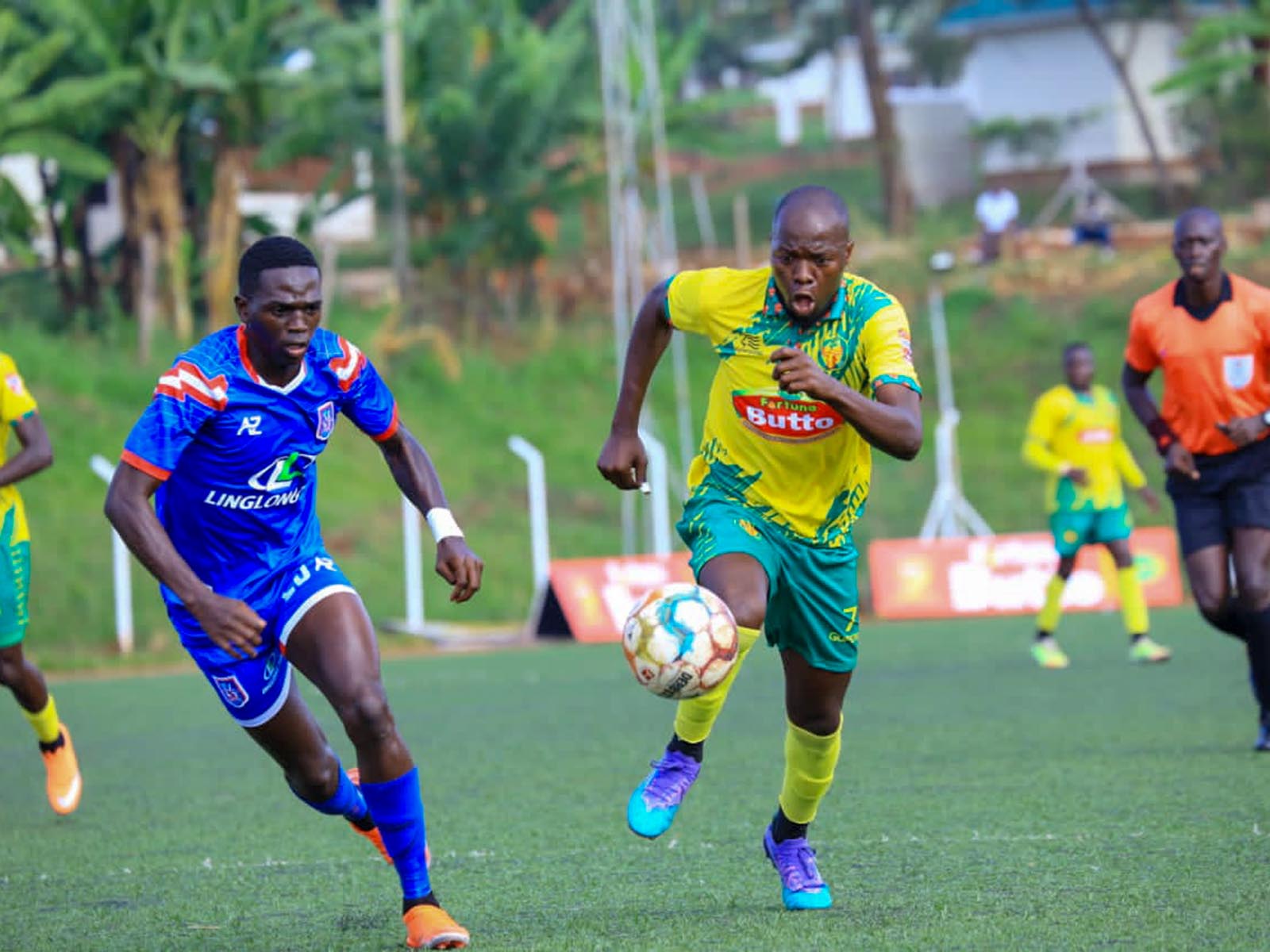 It will not be sun, seas and sand on Tuesday but a ride to Mutesa II stadium awaits the perfect BUL FC nonetheless for a head on clash with SC Villa, starting 4pm.
The Eastern Giants were 3-0 winners against Maroons at home last Friday. Jacob Okao's own goal and two from Alex Kitata were enough to put the visitors to the sword and put us on top of the pile with 12 points after four rounds.
Abbey Kikomeko's men are enjoying a solid start to the campaign with four wins in as many matches, and they look not relenting anytime soon despite the challenge they are about to face in SC Villa.
This is becoming a common fixture however as this will be the fifth clash in all competitions between the sides in just a year. No other teams have met each other for as many times in the same period like the two.
Every side won their home league game when they met last season – fairly enough, each with a 1-0 victory. SC Villa was the last to have the last laugh in the league match played in March this calendar year.
But BUL got the delight four and a half months later following a 6-5 win on penalties over the Jogoos enroute to winning the FUFA super eight tournament in August.
For the hosts, it is one win, and as many losses and two draws for them this campaign – leaving them in eighth place with five points, seven behind BUL.
Tuesday's encounter will be the 30th meeting in all competitions between the two sides.
Team News
Following our recent good run, assistant coach James Magala looked ahead to Tuesday's match and said,
"This game is not going to be easy but we have done our preparations very well, and as far as we are concerned, the boys are ready for tomorrow's outing."
"SC Villa will try to defend but according to our plan, I know the boys are going to do well mostly in the final third. Preparations have been okay."
"We have had some few corrections here and there and I think tomorrow we may score more goals because we want to win the game."
Striker Samuel Ssekamatte said,
"Looking at our previous game against SC Villa, we lost 1-0 away from home but we have put that behind ourselves because we have so much at stake this season."
"Looking at the positive start we have had to this season, we believe that whatever we have done, whatever we have prepared can give us an opportunity to add on the points we already have."
"I believe all the players are in good shape and in good conditions to deliver the maximum points because that is what we looking for in tomorrow's game."
"All fans in central and those following us from Jinja should flock in big numbers to support us. Given the way we have started the league, we believe that even tomorrow we have what it takes to take the maximum points. We are not going to disappoint them."
Head to Head
From the 29 matches across all competitions, this fixture has produced ten (10) wins for BUL, ten for SC Villa and nine draws.
Last four meetings
October 22, 2022               
BUL FC 1-0 SC Villa
March 11, 2023 (UG Cup Replay)
BUL FC 1-0 SC Villa.
March 21, 2023
SC Villa 1-0 BUL FC
August 14, 2023            
FT: BUL FC 1(6)- 1(5) SC Villa (Super 8 semi finals)
Match facts
BUL is one of the only two sides with a 100% record in the league so far, after winning their opening four matches to collect 12 points, same as Kitara FC.
Along the feat, the Eastern Giants have kept three clean sheets – scoring a total of seven goals and conceding one only.
They have also scored in each and every game they have played.
Out of the past 12 meetings between the sides, BUL have won seven, drawn four times and lost once – the 1-0 defeat last season in Lira.
48 goals have been scored in this fixture since 2011 and the Eastern Giants have a share of 23.
Since losing 2-1 in their opener against Kitara, SC Villa are unbeaten in their previous three matches, although they have only one win to show.
Just like BUL, the Jogoos have also scored in each and every game they have played this term.
But they have failed to keep their doors shut in all, conceding four goals across the matches.
From their four games, SC Villa have won one, drawn two and lost one to put five points to the board.
Match Coverage
The game will be live on television but you can also follow the action through our social media channels below, with full text coverage during the game, followed by a match report and match highlights.
Twitter: @bulfc1
Facebook: Bul Football Club – Jinja
Instagram: bulfc
You Tube: BUL FC TV